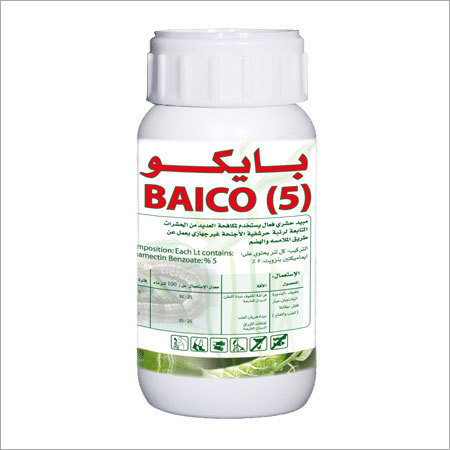 Baico 5 Pesticide
Product Description
Baico 5 Pesticide formulated by us is highly appreciated for having dual action which includes protection against pests and improvement in crop yield & quality. It also serves as a fertilizer for being a good source of polysulfide which promotes healthy plant metabolism and helps them in absorbing nutrients present in the soil. This pesticide also helps in nitrogen-fixation and formation of chlorophyll. It provides good resistance to plants against various diseases, supports in growth, and promotes seed formation. Baico 5 Pesticide is available at highly competitive rates in bulk amounts as demanded by our respected customers.


Poly Sulfide


Sulfur (S) 40% Potassium (K2O) 35%


Polysulfide acts as a composed fertilizer, which can be used as a protection fertilizer against pests. This composition is based on several scientific researches in relation to the plant diseases and the nutrition.