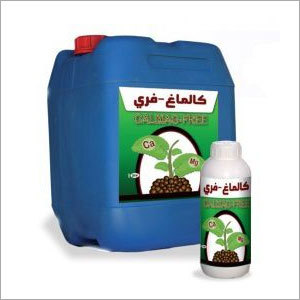 Cal Mag Free Supplement
Product Description
Cal Mag Free Supplement is a fertilizer which is required for achieving a high & better yield. It is a good source of calcium & magnesium and assures superior effectiveness. This supplement helps in the growth of stronger roots & stems and supports proper fruit setting even under adverse conditions. It is most important for the formation of the cell wall and transport of certain compounds from roots to different parts of the plant. Cal Mag Free Supplement offered by us is also required for photosynthesis thus assists plants in making their food. It is beneficial in all stages of plant growth and assures complete reliability. This supplement is available at competitive rates in bulk as demanded by our trusted customers.


CAL-MAG FREE


Calcium (CaO) 18% Magnesium (MgO) 3%


This is a calcium and magnesium enriched composition that is essential for plant at different growth stages.