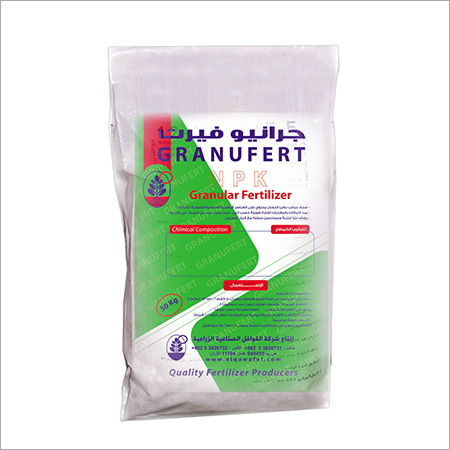 Compound Granular Fertilizers
Product Description
Compound Granular Fertilizers offered by us are optimum sources of nitrogen, phosphorus, & potassium that are required for healthy and productive yield. They help in providing essential micro & macronutrients to crops while increasing their resistance to adverse climatic conditions and diseases. These fertilizers releases their compound slowly thus lasts for a long period of time. They give the flexibility to be used before planting and during growth stages as well. Compound Granular Fertilizers play a key role in strong root development, big fruit & flower size, and promoting flowering. They are available at market leading rates in large quantities as demanded by our trusted clients.


Compound Granular Fertilizers Granufert

Compound granular slow release fertilizers. Provide plants with their needs of macro and microelements. Basically used before planting, but can be also used during growth stages.


Compound granular fertilizer is a slow release fertilizer which meets the requirement of plant regarding macro and micro elements. Users can use this fertilizer before planting and during their different growth stages.


Packing :25 , 50 KG