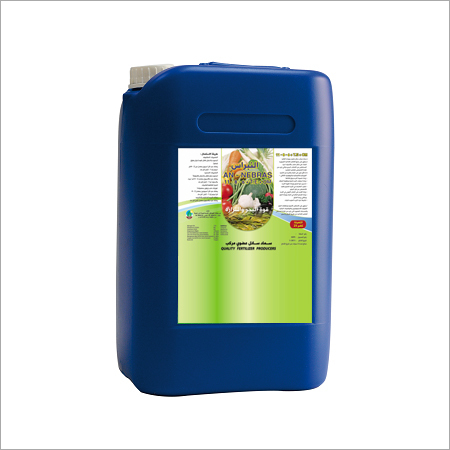 Compound Liquid Fertilizers
Product Description
Compound Liquid Fertilizers formulated by us are completely suitable to be used for most fruits, vegetables, and grains with complete reliability & high efficiency. They can easily by applied via irrigation system or as a foliar spray. These compound fertilizers have a good content of NPK which is very important in assuring healthy crop yield. They support bigger fruit development and promote flowering. Compound Liquid Fertilizers are required in small quantities and are greatly admired for improving the ability of crops to tackle environmental stress. They are provided in a strong HDPE container for ensuring safe transit & storage.


Compound Liquid fertilizers ANNEBRAS


This compound liquid fertilizer is a supreme quality liquid fertilizer ideal for each and every irrigation system.
High quality liquid fertilizer for all irrigation systems.