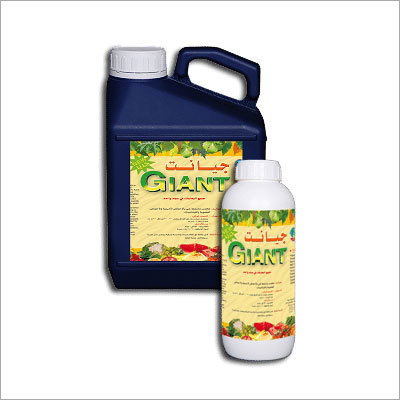 Product Description
Giant fertilizer is a specialty fertilizer for which we are considered a reliable manufacturer, importer and exporter to our clients. It is characterized by low salt index and is rich in organic acids, vitamins, amino acids and growth substances. Our Giant fertilizer is known to enhance plant growth, fruit set, flowering and fruit quality. It is precisely composed at our unit under the professional guidance and supervision. We offer it at competitive prices in the market and strive to make delivery within a given time frame.
The chemical composition :
Phosphorus

45 %

P2O5

Potash

55 %

K2O

Packing : 250 ML , 1 L, 5 L
K2O 55% – P2O5 45%
This is a P and K composition comprising enzymes, amino acids and growth regulators.