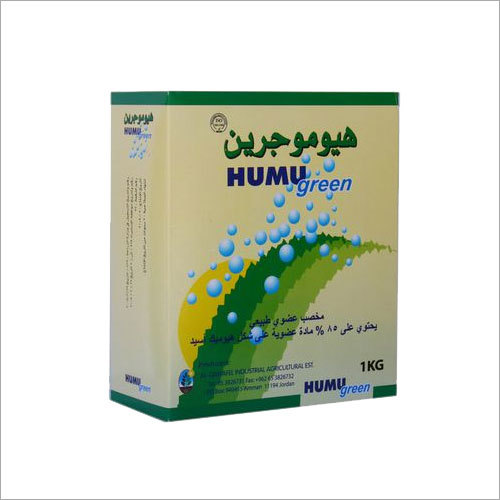 Humogreen 85
Product Description
Humogreen-85 is formulated having humic & fulvic acids as active compounds in powdered form. It is one of the most important requirements for growth of healthy & disease-free plants. This formulation serves as chelator that helps in combining minerals to make organic compounds that can easily be absorbed by plants. It also improves the water retention ability of soil & its fertility. Humogreen-85 is completely water soluble in nature and has the ability to reduce amountof harmful substances from reaching to roots. It is highly effective in nature and can be availed at reasonable rates by our trusted clients.


HUMOGREEN 85 %


Humic and Fulvic Acids 85%
This is a concentrated water soluble product in powdered form, comprising high content of humic Acid. This product is completely soluble and fits fustigation systems.