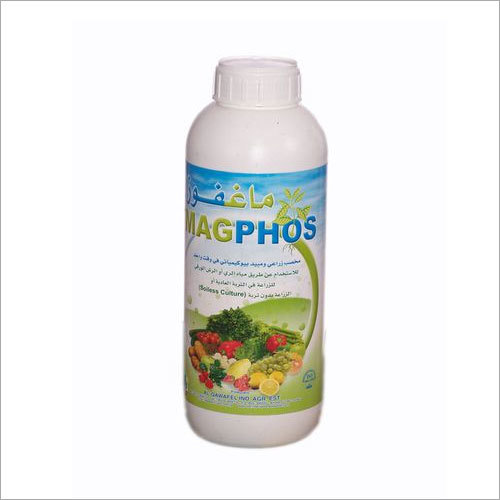 Magphos 1
Product Description
Magphos comprises phosphorus, magnesium, & potassium in precise amounts that are highly beneficial for most plants. It is required for assuring the growth of big fruit, to promote flowering, and preventing soil borne diseases. This fertilizer is also helpful in supporting strong roots while ensuring better nutrient absorption from the soil. It prevents deficiency of nutrients that can result in weak roots and make plants prone to various diseases. Magphos is available at market leading rates in bulk amounts as per customer's request. It also assists in the formation of seeds and provides protection against diseases.


MAGPHOS


P2O5 40% K2O 9% MgO 9%


This technology combines Ca and P with a motive to encourage fruit setting and flowering, while taking a protective action against all kinds of soil born diseases.


1 , 5 , 20 L