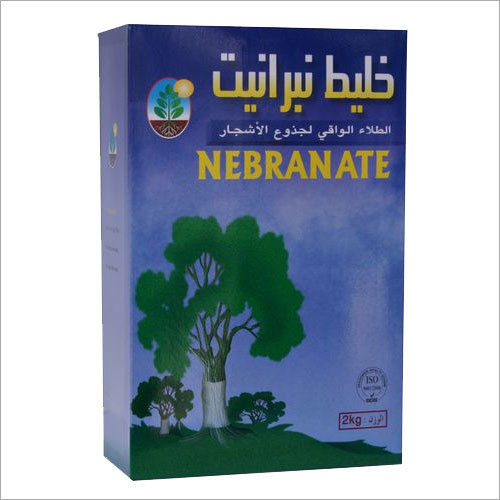 Nebranate N001
Product Description
Nebranate offered by us is a pesticidal formulation which is intended to be used for providing protection against various pests. It comprises an accurate composition of minerals salts and has been enriched with zinc & copper and certain carrier materials. This formulation is highly effective in nature and assures complete reliability. It is provided in a powdery form which is easy to store & apply. Nebranate improves the ability of plants to fight against certain diseases while enhancing stress tolerance. It is available in different pack sizes as demanded by our customers at highly competitive rates.


Nibranate


Mineral Salts 30% Zinc with copper 10% – Carrier materials 59% Organic matter 1%
A protective formulation that provided protection to tree trunks against all types of harmful pests.