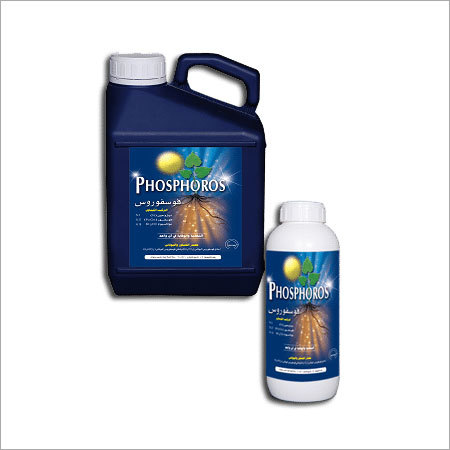 Phosphoros
Product Description
Phosphoros is a type of fertilizer which is added to the agricultural field for providing resistance against fungal diseases and helps in strengthening roots. It is also known to be a good soruce of nitrogen & potassium that support normal growth & development. This formulation promotes energy transfer to plants and assists in better seed formation & fruit development. It provides protection against damage caused by nematodes and assures disease-free yield. Phosphoros has a role for improving stress tolerance and ability to withstand adverse environmental conditions.

Phosphoros
N 3% – P2O5 27% – K2O 18%
Phosphonate is a proven defense mechanism for fungal disease resistance. It protects plants against fungi and strengthen the roots to resist Nematode.
Packing :1 L