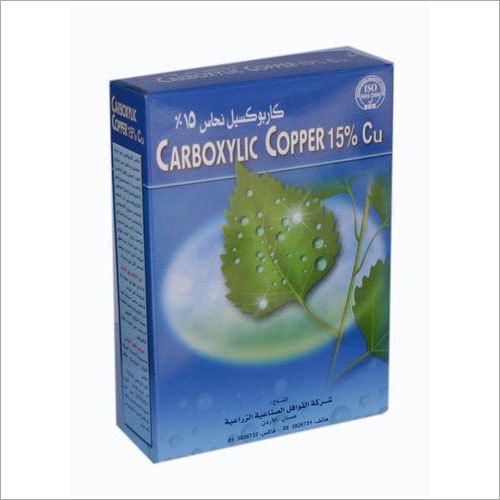 Under Chelated Micronutrients
Product Description
Under Chelated Micronutrients are considered to be very essential for improved & productive farm yield. They are a good source of carboxylic copper that helps in activating certain enzymes that are required for the growth & development of plants. These chelated micronutrients are best for alkaline conditions where the normal formulation is unproductive. They are also required for preventing various symptoms that occur due to microelement deficiency. Under Chelated Micronutrients are required in small quantities while ensuring excellent effectiveness. They can prevent certain diseases that occur to plant leaves.


Fertilizers & Growth Regulators

Chelated trace elements that provide plants with their needs of the necessary microelements. It prevents microelement deficiency symptoms and related diseases and negative effects on the plant and the crop.